Who We Are?
Social Booth was an idea by Jessica Henriquez owner and operator together with her brother Christian Alexander Henriquez. Together with the rest of the family Jimmy Gonzales & Aaron Banks they built Social Booth lets not forget their father the creative builder Isidro Henriquez. Already having Xtreme Productions Entertainment which is owned by Christian A Henriquez, made opening this company easy with a great clientele from locals to celebrities. As a family owned business, we focus on those values together with our business ethics. You can trust, that this family will have your back and make this one unforgettable event.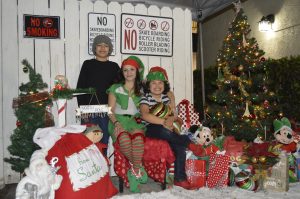 What We Can Do?
Being family oriented means giving as a family, we love to help others, and we are here to help as much as we can, by trying to work with your budget, having competitive rates, and offering financing. Having family in the construction business, and creative side we have been able to build a team that can manage to make your idea of a backdrop a reality, a candy table of dreams, and decorations that are so unique.
Four Reasons Why You Should Choose Us
Friendly Team
Our team isnt just our friends, and neighbors, but they are amazing at what they do. We have prop designers, gift basket enthusiast, DIY mother and son, together we come up with some of the most beautiful displays and decorations. We are all well trained with our systems, and always have a tech on call.
Unforgettable Time
Your guest will definitely be talking about how beautiful your gifts, candy table and display backdrop was at your event. It will be one they can always cherish with their prints from our photobooth.
Unique Products
Your event will definitely have a unique set up when you order your custom backdrop, candy table/cart, gifts or decorations. We make sure to bring your idea to reality.
Perfect Booths and Set Up
We have various photobooths that can be booked, from air booth, enclosed booth, and a 360 photo booth. Dont forget we also do event portrait booths, something different for every holiday or special day.
Looking for something very special?
Plan your budget and let's get started!